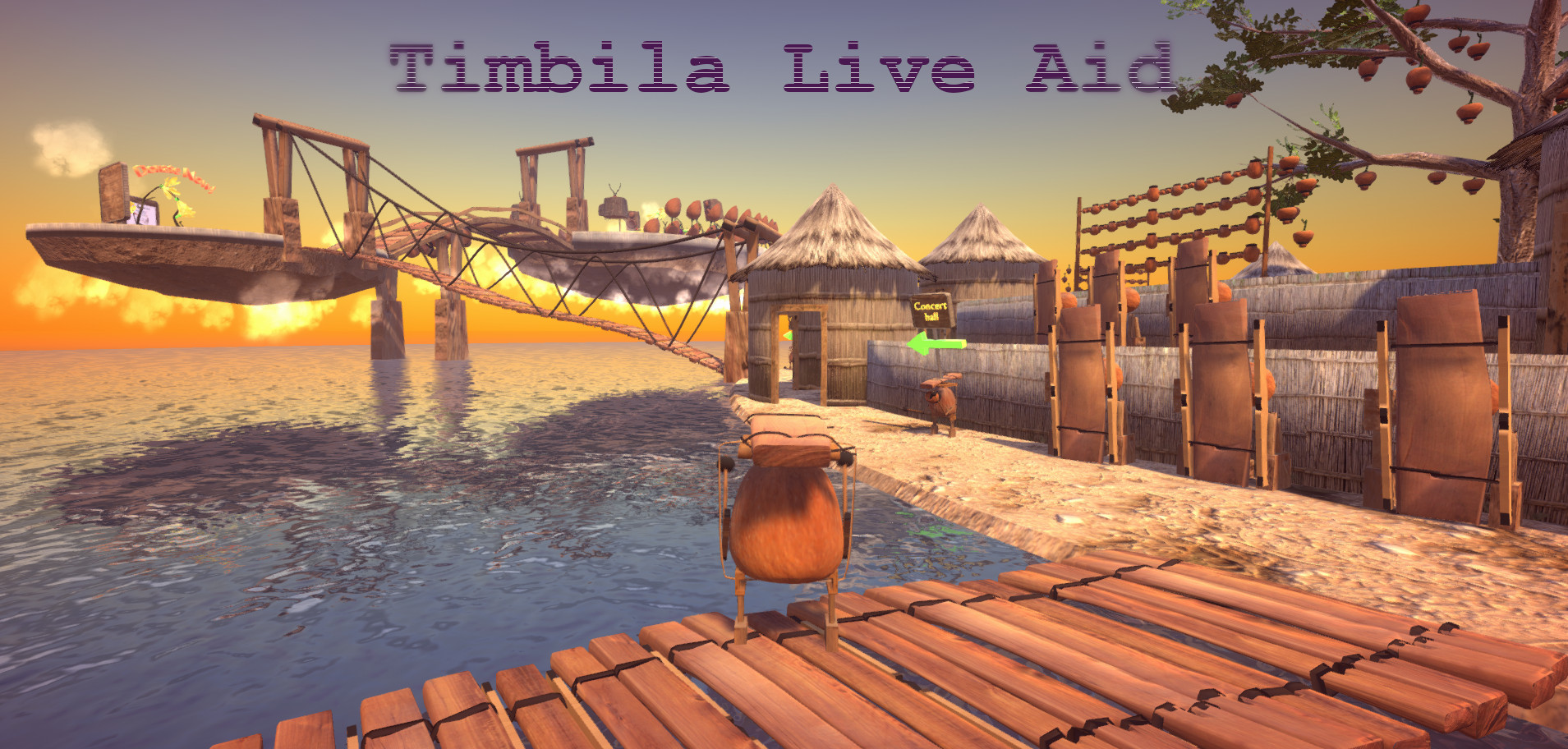 Timbi.World - Play or Burst in Mozambique
A downloadable game for Windows and macOS
DIRECT TO DOWNLOAD? Scroll down to the bottom of this page:

Timbi Adventures (multiplayer)
Join calabash-made character Timbiliki@ on an epic journey across musical islands. Bang your wooden head to greet new friends; complete challenges to collect rhythmic energy; sweat your t-shirt at your favourite in-game music gig and climb the giant mwenge tree for the best view in the world!

Story
You are a musical calabash born and raised at a Chopi musical archipelago in Mozambique but the islands are silent. Most young people moved to the city and you are the last hope for the Chopi maestros. Bring the musical islands back to live. Attend scheduled live events and create unique sequencer-like music that you can share. Play with others and share the fun.

Visit web
In-island Features
Each musical island features a theme and it is more fun when you meet with friends. Have a blast attending Timbi concerts or time-travel to historical gigd to meet your heroines and heroes.
Timbi.world: Timbila Live Aid island

Build real African Loops to collect Rhythmic Energy. Exchange it for in-game assets. For every skateboard you claim, you are helping Timbi World to donate a real skate and education pack to Maputo Skate in Mozambique.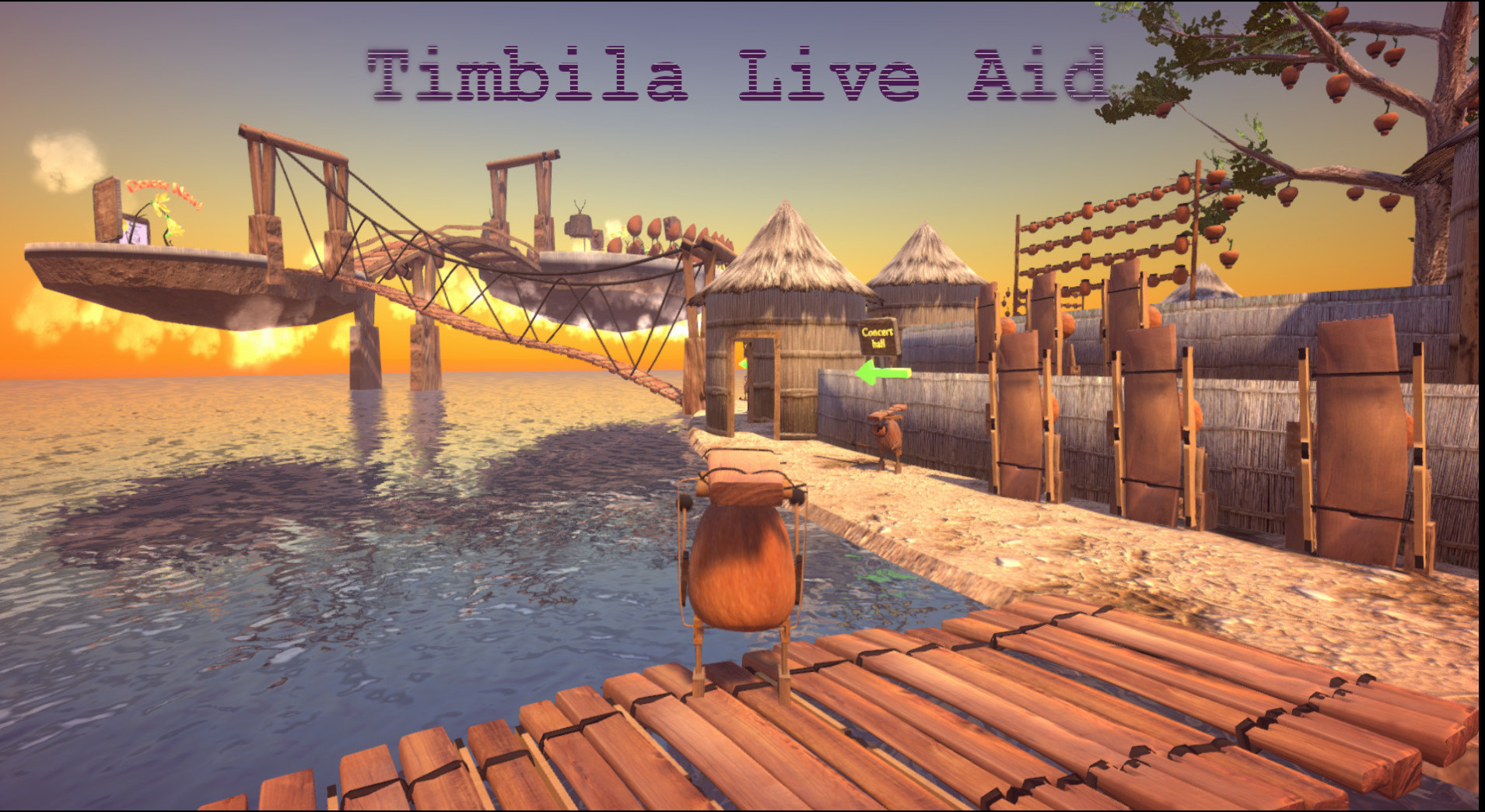 Timbi.world: Arena Gig-island

This island hosts live musical events, broadcasting live music from artists' living rooms directly into the multiplayer game (no tricks!). Our first guest Artist is Giga-Herz-Preis 2020 winner Mark Pilkington (aka Thought Universe)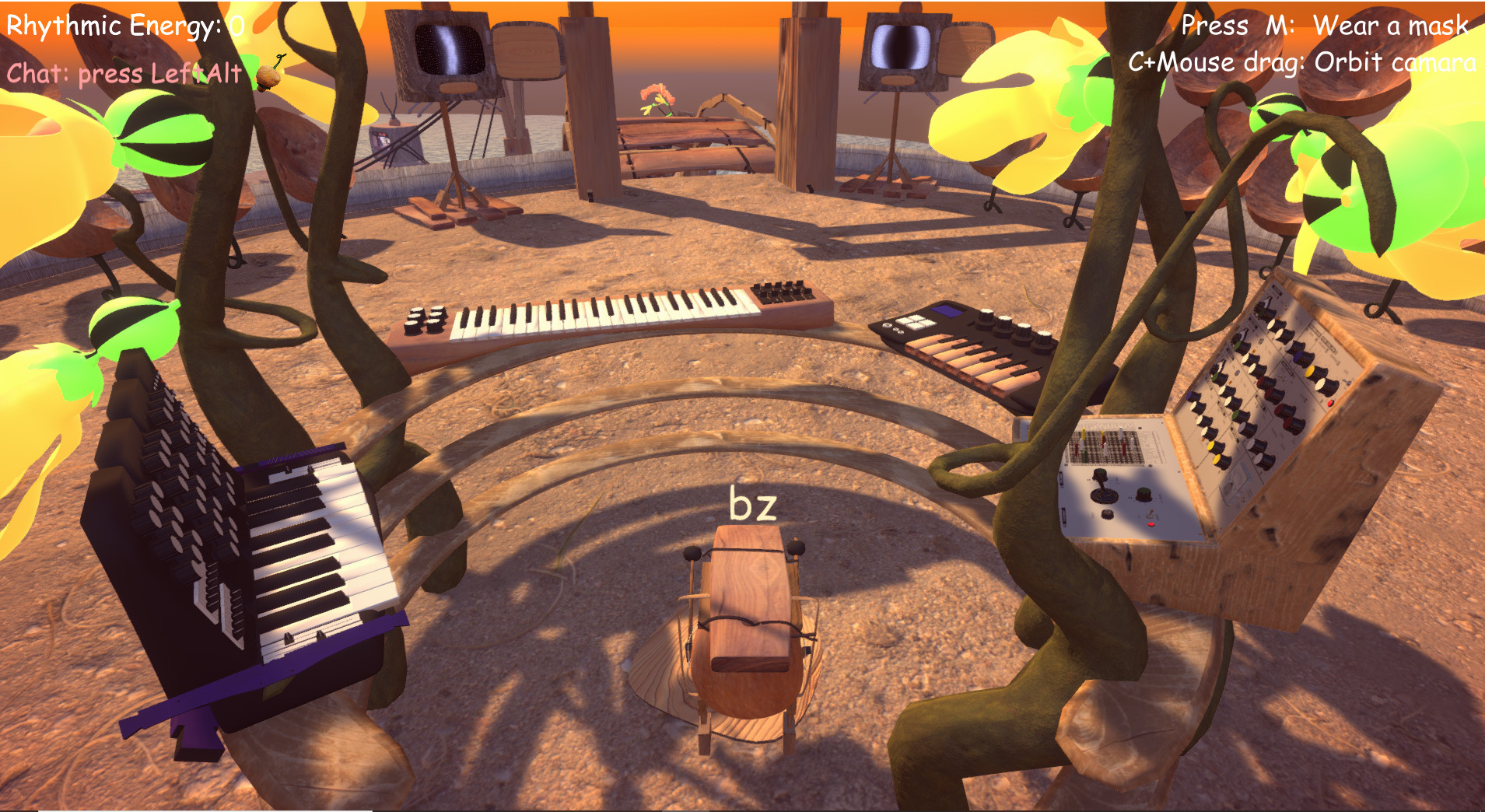 Timbi.wold: Woodwind Island

Unlock musical puzzles on a bass clarinet island using sonic memory. Play musical tunes on a Gourdig reel-to-reel from 1961 and beat giant a mouthpiece snake to collect more rhythmic energy! Do you prefer a woodwind stravaganza squeezing teapotikios with friends? You can do that too!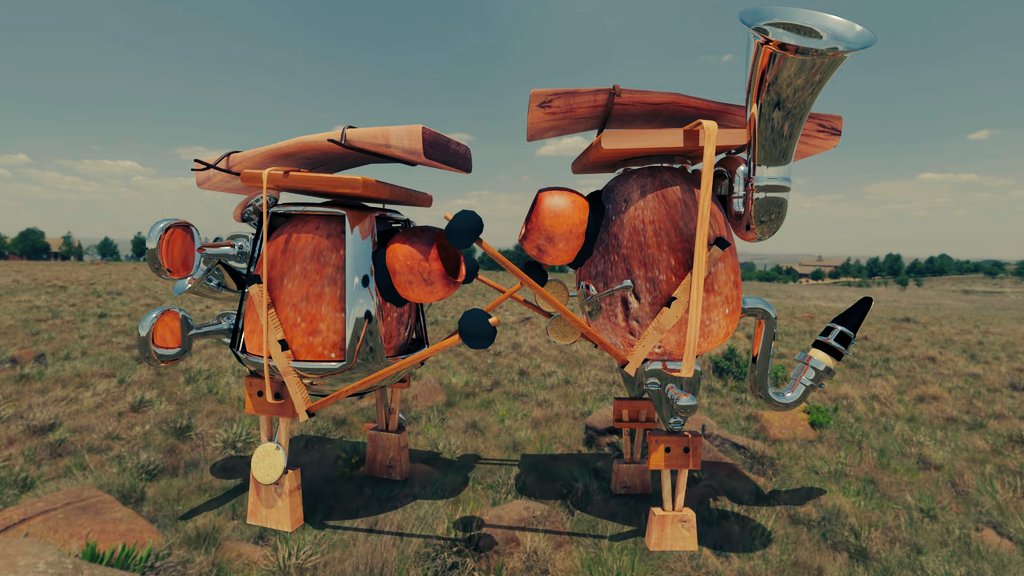 Play for Fun. Share the Reward
Timbi World is a multiplayer open-world game where you are on a mission to rescue cultures at risk of extintion and to improve the live of people across virtual and real worlds. It celebrates the music and culture of the Chopi Timbila in Mozambique (Unesco's Intangible Cultural Heritage of Humanity).
We are fundraising for Maputo Skate - a non-profit organisation established in Khongolote, Maputo. Maputo Skate focuses on edu-skating, which is designed to keep young people away from gang culture, drugs, alcohol and crime in Mozambique.
Virtual to Real? Yes but HOW?
Can Timbiloki@s actions in the virtual have an impact on the real world?


The game demo was commissioned by Sound Campus - Ars Electronica and was released as part of a larger experience during 8-15 Sept 2020
| | |
| --- | --- |
| Status | Released |
| Platforms | Windows, macOS |
| Release date | Sep 07, 2020 |
| Rating | |
| Author | Keep•It•Human |
| Genre | Rhythm |
| Made with | Unity |
| Tags | artgame, Cute, Massively multiplayer, Multiplayer, Music, sequencer, social, timbila, Unity |
| Average session | About a half-hour |
| Inputs | Keyboard, Mouse |
| Multiplayer | Server-based networked multiplayer |
| Links | Fundraising Maputo Skate, Dev , social enterprise, Dev |
Install instructions
Discord: https://linktr.ee/timbiworld

Mac (macOs) Users: Apple's new security feature aims to ensure that any third-party applications work safely. Option 1) Unzip and then try control+mouse left click (Open) and then Open, or grant permission via System Pref/ security / privacy / files . We have tested in on macOS Catalina as well, version 10.15.5 (19F101).
Option 2) You can also add permissions from the Terminal as follows:
Unzip and then drop the Timbi_world.app onto your Applications folder on the macOS and type this on the Terminal application (the command line):
chmod -R a+xr /Applications/Timbi_world.app
Try control+mouse left click - Open

Windows Users: Unzip the downloaded file onto your Desktop. Click on the executable Timbi_world.exe
Ensure you are connected to the internet (it is a multiplayer game). Otherwise you will not be able to log in.
------- GAME CONTROLS -- ----
MOVEMENT
W,S - move forward / backwards
W,S + Shift key - move faster Mouse - move left /right
A,S - displace horizontally (useful when playing the timbila)
PLAY MUSIC
R,T - Hit the bar in your head
H- (single Hit - right hand)
G - 2xhit alternating hands
F- 4xhit alternating hands
CAMERA VIEW
C+ Mouse Drag - Orbit Camera
SpaceBar (rolling!) - Jump , jump, jump - a 'room with a view' of the island!
KNOWN TRICKS
- Dance like a Chopi - Simply get close to the timbila dancers in the bar area your hips will start moving!
- Hidden Rhythmic Patterns - shoot the TV button with the red cursor+mouse inside the huts (ignore this if you are a resourceful gamer!)
- Stand still on top of a Chopi villa - that's impossible but we've seen a guy called Julio doing it!
- We don't know why but most players like stay on top of the Chopi tree so, we are building small platforms on top of it so that you can find a peaceful place to rest.
WOODWIND ISLAND
- Hang about and play slap tongue counterpoints with your friends.
- Try the 1961 Gourdig reel-to-reel player for a private performance of Marij Van Gorkom (Bass Clarinet)
- Watch out for the snake in the prision island. Find your way t o unlock the musical mobile
- Do you have sonic memory? Try the sonic octopus and earn 500 rhythmic energy points.